General Pulmonary Medicine and Pleural Disease Treatment Questions and Answers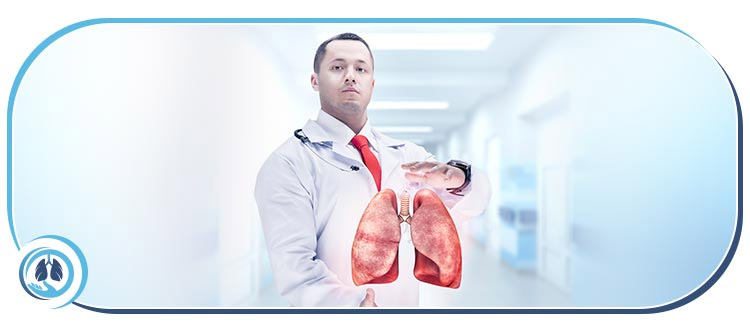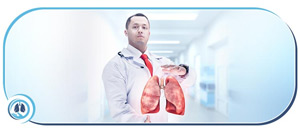 Here at the office of Dr. Luis Mesa, we offer general pulmonary medicine evaluation and treatment in Aventura, FL. We can help if you're suffering from a breathing problem, even if the problem is chronic and caused by a condition like asthma or emphysema. Healthier lungs means a healthier lifestyle. We can help you achieve that and much more, so if you believe you would benefit from our services, get in touch with us today.
What is the meaning of pulmonary medicine?
Pulmonary medicine, also known as pulmonology, is a branch of medicine that prevents, diagnoses, and treats breathing problems, including conditions that affect the lungs. Some of these conditions include asthma, lung cancer, and others. In the field of pulmonary medicine, a practitioner is called a pulmonologist, and you may need to see one if you're suffering from a condition of the lungs. At the office of Dr. Luis Mesa, Dr. Mesa is our pulmonologist, and he can provide pulmonary and even critical care medicine if necessary.
What all does a pulmonologist treat?
You can see a pulmonologist if you're having issues breathing or if you have a condition of the lungs. This includes acute respiratory distress syndrome, asthma, chronic obstructive pulmonary disease, cystic fibrosis, lung cancer, occupational lung disease, pulmonary hypertension, pulmonary tuberculosis, chronic bronchitis, bacterial pneumonia, or sarcoidosis of the lungs. Also, pulmonary medicine deals with pleural diseases, which commonly manifest with pleural effusions.
What is the most common cause of pleural effusion?
Pleural effusions are quite common in the U.S., with about 100,000 diagnosed each year, according to the National Cancer Institute. There are multiple common causes of pleural effusion, and a professional can narrow down the cause by determining whether the excess fluid is protein-poor (transudative) or protein-rich (exudative). The most common causes of transudative pleural effusions are cirrhosis, heart failure, or a recent open-heart surgery. The most common causes of exudative pleural effusions are pulmonary embolism, pneumonia, cancer, or inflammatory disease.
Because pleural effusion has different possible causes, it's important to get professional diagnosis, and because the condition can be quite serious, it often requires professional treatment too.
What is the best treatment for pleural effusion?
Treatment depends on what's causing the condition and what the symptoms are. When pleural effusion is caused by viral infection, pneumonia, or heart failure, it can be treated or controlled more easily and effectively. In many cases of pleural effusion, especially ones caused by congestive heart failure, treatments like diuretics and other heart failure medications can help. When an effusion is causing respiratory symptoms, it can often be drained using therapeutic thoracentesis or through a chest tube. Depending on the cause, other treatments like medication infusion or sclerosing agents can help a patient.
Do you offer general pulmonary medicine and pleural disease treatment near me?
Yes, we do. At the office of Dr. Luis Mesa, you can receive these services, and we're located at 21110 Biscayne BLVD ST 405, Aventura, FL 33180. To make a consultation with us, give us a call at (305) 440-4499 or book with us online. During your consultation, we'll answer all your questions about our clinic, our services, your health, and the expertise of Dr. Mesa. We look forward to it and to helping you with your health! We serve patients from Aventura FL, Surfside FL, Golden Glades FL, Andover FL, Miramar FL, Hollywood FL, West Park FL, and Miami Gardens FL.