When to See a Pulmonologist?
A Pulmonologist is a doctor who diagnoses and treats diseases of the respiratory system, that is the lungs and other organs that help you breathe. Dr. Luis J. Mesa, MD, is a pulmonologist with an abundance of experience and expertise in treating a wide range of illnesses and disorders involving the lungs and respiratory tract. Contact us today or schedule an appointment online! We are conveniently located at 1250 E Hallandale Beach Blvd Suite 205 A, Hallandale Beach, FL 33009.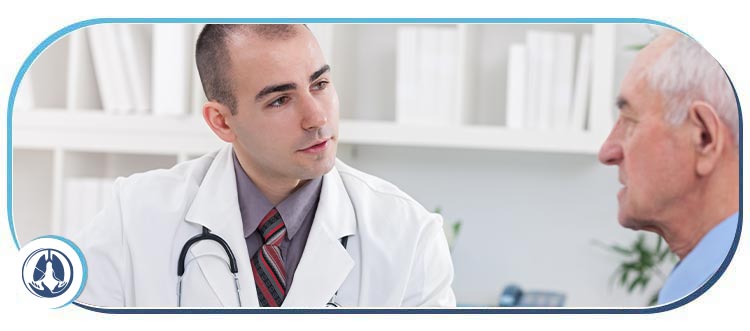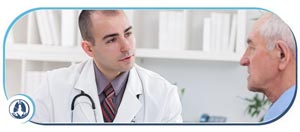 Table of Contents:
What is a lung specialist?
When do I need to see a pulmonologist?
What does a pulmonologist treat?
What tests will a pulmonologist do?
Having healthy lungs enables us to live freely and fully. At Dr. Luis J. Mesa, MD, our board-certified pulmonologist and a team of medical professionals would be pleased to help improve the health of your lungs so that you can approach each day with confidence and strength.
What is a lung specialist?


A lung specialist is a medical doctor with training and expertise in pulmonology, which is a medical specialty within the field of internal medicine. As such, a lung specialist is also referred to as a pulmonologist. Pulmonologists specialize in diagnosing and treating illnesses of the respiratory system, which includes the bronchi, bronchioles, trachea, larynx, pharynx, lungs, and other organs that exchange oxygen and carbon dioxide.

Pulmonologists complete four years of medical school followed by three years in an internal medicine residency to acquire more experience. After the internal medicine residency, they are then eligible to take a board certification exam through the American Board of Internal Medicine (ABIM). Once the residency is complete, a pulmonologist must take several years of specialized training as a fellow in pulmonary medicine before passing specialty exams to receive a board certification in pulmonary medicine through the ABIM.

Our board-certified pulmonologist at Dr. Luis J. Mesa, MD, has multiple board certifications in internal medicine, sleep medicine, critical care medicine, and pulmonary medicine, in addition to over 20 years of experience. As such, he is a certified lung specialist!

When do I need to see a pulmonologist?


There are several different symptoms or situations that call for a visit to a pulmonologist. As such, you should consider making an appointment with a pulmonologist if you are experiencing any of the following symptoms:

• Asthma that is not well managed or has unknown triggers
• Chest pain or tightness
• Chronic or recurring bronchitis
• Chronic cough that has lasted over three weeks
• Chronic or severe fatigue
• Cough that produces blood or excess mucus
• Difficulty breathing or shortness of breath (dyspnea), especially during exercise
• Dizziness, faintness, or light-headedness
• Insomnia or persistent trouble with sleeping
• Severe cough
• Smoking habit
• Unexplained weight loss
• Wheezing

What does a pulmonologist treat?


A pulmonologist can treat any condition that affects the upper or lower respiratory system, which includes all of the following:

• Asthma
• Bronchiectasis
• Bronchitis
• Chronic obstructive pulmonary disease (COPD)
• Cystic fibrosis
• Emphysema
• Lung cancer
• Insomnia
• Interstitial lung diseases, such as sarcoidosis
• Obstructive sleep apnea (OSA)
• Occupational lung diseases from inhaling certain chemicals, dust, or proteins, such as asbestosis
• Pleural effusion
• Pulmonary fibrosis
• Pulmonary hypertension
• Pneumonia
• Tuberculosis

If you are dealing with any of the above conditions or symptoms, we would be happy to provide you with first-rate treatment at Dr. Luis J. Mesa, MD, pulmonary and sleep disorders clinic.

What tests will a pulmonologist do?


In order to accurately diagnose a pulmonary condition or sleep disorder, there are several different types of tests that a pulmonologist may run or request. Some of these tests include the following:

• Blood tests: to check the level of oxygen in your blood or if you have pulmonary hypertension
• Bronchoscopy: involves the use of a thin, flexible tube with a camera attached to the end that is passed through the nose or mouth, down your throat, and into your lungs to visually inspect your lungs and airways
• Computerized tomography (CT) scan: combines computer processing with digital X-ray technology to create detailed pictures of the inside of your chest
• Spirometry: test that measures your lung or pulmonary function by measuring how much air you can breathe in and out
• X-rays: uses low doses of radiation to create images of your lungs and respiratory tract

If you require the services of a lung specialist, we welcome you to schedule an appointment with us at Dr. Luis J. Mesa, MD, through our website or by calling us! We serve patients from Hallandale Beach FL, Aventura FL, Hollywood FL, Golden Glades FL, Miramar FL, Hialeah FL, Fort Lauderdale FL, and BEYOND.