Pulmonary Tuberculosis Doctor in Hallandale Beach, FL
Pulmonary TB is a bacterial infection of the lungs that can cause a range of symptoms, including chest pain, breathlessness, and severe coughing. Pulmonary TB can be life-threatening if a person does not receive treatment. If you are noticing symptoms of pulmonary tuberculosis, call Dr. Luis MD today. We will be able to diagnose you and start treatment for your stage of pulmonary tuberculosis quickly to help you recover faster. Contact us for more information or schedule an appointment online. We are conveniently located at 1250 E Hallandale Beach Blvd Suite 205 A, Hallandale Beach, FL 33009.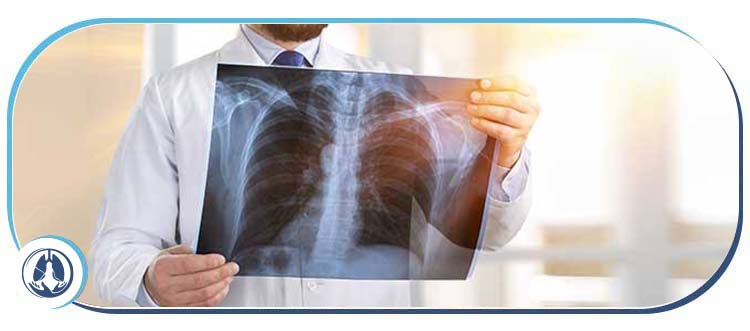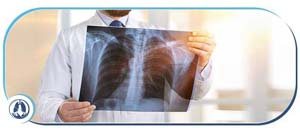 Table of Contents:
What causes pulmonary tuberculosis?
What are the 3 stages of tuberculosis?
What happens if pulmonary tuberculosis is left untreated?
How does Dr. Luis, MD help me with pulmonary tuberculosis?
Pulmonary tuberculosis is a contagious airborne infection that destroys the human body tissue. It primarily attacks the lungs, but it can spread from the lungs to other organs. If caught early on, it can be treated with antibiotics.
The main symptoms of pulmonary tuberculosis commonly are seen as:
Coughing up phlegm
Coughing up blood
Consistent fever
Night sweats
Chest pains
Unexplained weight loss
Your doctor will be able to review all your symptoms and advise if you need to be tested or not.
What causes pulmonary tuberculosis?


Pulmonary tuberculosis is an airborne infection that can be spread and infect others by them breathing in the exhaled air of someone who is infected with tuberculosis, this can be done by the individual who is infected by:

• Coughing
• Sneezing
• Laughing
• Singing

The germs from pulmonary tuberculosis can stay in the air for up to several hours after the infected individual has been there, making it possible for others to inhale the germs even when the infected person is no longer there. Usually, you have to be in close proximity to the individual who's infected with pulmonary tuberculosis for a long period of time to catch it.

What are the 3 stages of tuberculosis?


The three stages of tuberculosis are:

1: Exposure
Exposure is when an individual has been in contact with, or even exposed to another who is infected with tuberculosis. The exposed individual will have a negative skin test, a normal chest X-ray, and no signs or symptoms of the tuberculosis disease.

2: Latent Tuberculosis Infection
Latent tuberculosis infection is when an individual with tuberculosis bacteria in the body but no symptoms of the disease. The infected individual's immune system walls off the tuberculosis organisms. Tuberculosis stays inactive within the individual throughout their life. This person would have a positive skin or blood test for tuberculosis but a normal chest X-ray or one that only shows past scarring from the tuberculosis disease. They would then have no signs of any active infection in any other areas of their body.

3: Tuberculosis Disease
An individual infected with Tuberculosis disease has signs and symptoms of an active infection. This individual could have a positive or negative skin or blood test for tuberculosis and a positive chest X-ray, biopsy, or other findings and tests showing an active infection.

What happens if pulmonary tuberculosis is left untreated?


If you are infected with pulmonary tuberculosis and it goes untreated, it can become deadly. As untreated pulmonary tuberculosis kills approximately one-half of the patients that become infected with pulmonary tuberculosis within five years and can produce significant morbidity in others.

As well, inadequate therapy for pulmonary tuberculosis can lead to drug-resistant strains of it which then leads to a much more difficult to treat.

It should be noted that not everyone who inhales the germs from an infected individual will develop active pulmonary tuberculosis disease.

How does Dr. Luis, MD help me with pulmonary tuberculosis?


Dr. Luis will offer treatment options depending on the testing results that come back to note if the individual has active or latent pulmonary tuberculosis.

Any patient that is diagnosed with latent pulmonary tuberculosis will be recommended preventative therapy, which involves taking an antibiotic each day for approximately 6 to 9 months.

In patients with active pulmonary tuberculosis, they will need to take a combination of antibiotics for approximately 6 to 12 months. As this is the first line of treatment options, it will include multiple different antibiotics. Some patients may be required to stay in the hospital for a short while, while others can easily receive treatment at home. This will all depend on the severity of the infection in the patient.

It is essential that the patient complete the full course of treatment for pulmonary tuberculosis as their doctor directs, to keep the disease from recurring and to prevent it from becoming resistant to the drugs in the treatment.

As was stated earlier, drug-resistant pulmonary tuberculosis is much more difficult to treat and can become dangerous or deadly if a person passes it on to others.

For more information, visit us at Dr. Luis J. Mesa, MD, or to make an appointment with us, we welcome you to call us or make an appointment on our website. We serve patients from Hallandale Beach FL, Aventura FL, Hollywood FL, Golden Glades FL, Miramar FL, Hialeah FL, Fort Lauderdale FL, and BEYOND.