Pulmonary Doctor in Hallandale Beach, FL
Lung and breathing issues are always concerning, no matter how healthy or what age you are! While it may feel alarming to have difficulty with your breathing, the best thing to do is not to panic but to see a pulmonary doctor as soon as possible. Dr. Luis J. Mesa, MD, our pulmonary doctor, and a medical professional will provide expert care and treatment for whatever lung or breathing issues you have! For more information, please contact us or schedule an appointment online! We are conveniently located at 1250 E Hallandale Beach Blvd Suite 205 A, Hallandale Beach, FL 33009.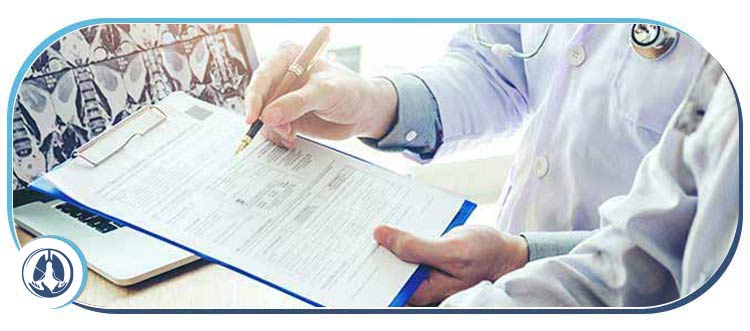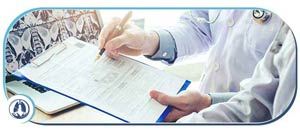 Table of Contents:
What does a pulmonary doctor check for?
What is a pulmonary procedure?
How is a pulmonary test performed?
What does a pulmonary doctor check for?


Pulmonary doctors specialize in preventing, diagnosing, and treating disorders and diseases that affect the lungs and respiratory tract system. As such, they check for issues with your breathing, lungs, windpipe, and other areas of the respiratory system. Through tests such as spirometry, pulse oximetry, chest X-rays, and CT scans, pulmonary doctors can examine your lungs and respiratory system for the following diseases or conditions:

• Acute respiratory distress syndrome (ARDS)
• Asthma
• Chronic bronchitis
• Chronic obstructive pulmonary disorder (COPD)
• Cystic fibrosis
• Emphysema
• Interstitial lung disease (ILD)
• Lung cancer
• Obesity hypoventilation syndrome
• Neuromuscular lung disorders
• Pleural cancer, or mesothelioma
• Pleural effusion
• Pneumoconiosis
• Pneumonia
• Pneumothorax
• Pulmonary edema
• Pulmonary embolism
• Pulmonary fibrosis
• Pulmonary hypertension
• Tuberculosis

What is a pulmonary procedure?


There are numerous different pulmonary procedures for both the treatment and diagnosis of pulmonary disorders or diseases! One of the most common diagnostic pulmonary procedures is bronchoscopy. With bronchoscopy, a flexible tube (bronchoscope) is passed through your mouth and throat and into the lung airways. The bronchoscope has a tiny camera attached to it so that the pulmonary doctor can take images of the lungs and check for any problems.

Another standard pulmonary procedure for pleural effusion treatment is called thoracentesis, otherwise known as a pleural tap. It is performed when there is excess fluid in the pleural space putting pressure on your lungs. In this procedure, a needle is inserted between the ribs in your back until it reaches the pleural space in your lungs, where it will drain the excess fluid. Thoracentesis is performed under a topical anesthetic to numb the skin on the back. As such, you should not feel any pain during the procedure.

How is a pulmonary test performed?


Just as there are numerous pulmonary procedures, there are also several pulmonary tests! However, many of them get lumped under the pulmonary function test (PFT), as this exam uses various pulmonary tests. Pulmonary function tests are non-invasive and aim to show how healthy your lungs are by measuring such things as lung capacity and volume, airflow rates, and gas exchange. These tests can help your healthcare provider diagnose any airflow or lung disorders, whether they are obstructive, in which air flowing out of the lungs is decreased, or restrictive, in which chest muscles or lung tissue does not expand enough.

To conduct the pulmonary function test, your pulmonary doctor will likely use one or all of spirometry, pulse oximetry, or plethysmography. Spirometry, a spirometer is used to test your lung function. During the test, you will need to breathe into a tube that is connected to a computer. This test measures how much air you inhale, exhale, and how quickly you exhale. Pulse oximetry measures the amount of oxygen in your blood by placing a small device on your index finger. Finally, plethysmography measures changes in lung volume and capacity. During this test, you will sit or stand inside an air-tight compartment that resembles a telephone booth and breathe into a mouthpiece. Simultaneously, the pulmonary doctor will analyze your airflow and lung capacity on a computer screen.

If you require a pulmonary test or procedure and are looking for a well-respected pulmonary doctor to do the job, we welcome you to Dr. Luis J. Mesa, MD! You can schedule an appointment with us through our website or call us at (305) 440-4499. Our clinic is located at 1250 E Hallandale Beach Blvd Suite 205 A, Hallandale Beach, FL 33009. We serve patients from Hallandale Beach FL, Aventura FL, Hollywood FL, Golden Glades FL, Miramar FL, Hialeah FL, Fort Lauderdale FL, and BEYOND.