Asthma Specialist Questions and Answers
Get effective asthma treatment and management plans from experienced asthma specialists at Dr. Luis Mesa, MD. For more information, call us today or schedule an appointment online. We are conveniently located at 21110 Biscayne BLVD ST 405 Aventura, FL 33180.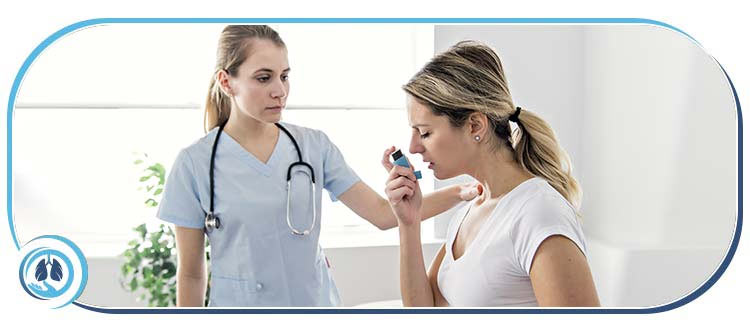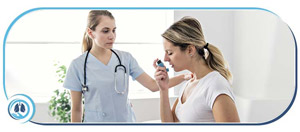 Asthma can be challenging to deal with; however, with effective management and treatment, it doesn't need to rule your life. At Dr. Luis Mesa, MD, we are proud to provide our patients with highly effective asthma treatment and management plans that enable them to continue living successful and fulfilling lives. To give you a better idea of what asthma is and the treatment options available, we have provided some answers to commonly asked questions about asthma below.
What is the main cause of asthma?
It is unclear what the main cause of asthma is, and it is likely that the cause varies with each individual. However, research to date has shown that several different factors appear to be involved in asthma development, including genetics, the presence of allergies, certain respiratory infections, and exposure to various allergens, irritants, or viral infections in early childhood.
While the cause of asthma is unclear, there are several well-known triggers that can cause asthmatic episodes, including the following:
Air pollution
Allergens, including animal dander, dust mites, pollens, or molds
Certain medications, such as aspirin or non-steroidal anti-inflammatory drugs (NSAIDs)
Charcoal grills
Chronic obstructive pulmonary disease (COPD)
Cold air, dry wind, or sudden changes in weather
Exercise
Food allergies
Gastroesophageal reflux disease (GERD)
Intense emotions or high levels of stress
Obstructive sleep apnea (OSA)
Pests, such as cockroaches
Respiratory infections
Strong fumes, odors, or vapors
Tobacco smoke
Wood fires
Can asthma be cured?
Unfortunately, there is no cure for asthma as it is a chronic condition. However, asthma is a highly treatable condition and can be managed effectively so that individuals can still find professional success and lead fulfilling lives without being deterred by asthma.
Asthma treatment typically involves a combination of quick-relief medication and long-term control medications to both address flare-ups and prevent them from occurring in the future as much as possible. Asthma medications can be administered through inhalers, nebulizers, or injectables, also known as biologics.
The most common medications for asthma include short- and long-acting bronchodilators, which relax airway muscles to make breathing easier, and anti-inflammatory medication, such as oral or inhaled corticosteroids, to reduce swelling and mucus in the airways.
Other treatment options include biologics, which are regular shots or infusions that prevent airway swelling for individuals with moderate to severe asthma, as well as oral leukotriene modifiers and nebulized cromolyn sodium.
What does an asthma specialist do?
An asthma specialist can be an allergist, immunologist, or pulmonologist. In general, they are uniquely trained to diagnose, treat, and manage asthma or asthma-related conditions. As such, their expertise involves providing various diagnostic tests for asthma, developing asthma management treatment plans for individual patients, and administering various asthma treatments.
How does Dr. Luis Mesa, MD help with Asthma?
At Dr. Luis Mesa, MD, our resident asthma specialist, Dr. Mesa, has received board certifications in various medical disciplines, including pulmonary medicine! As a board-certified pulmonologist with over 20 years of experience, he is highly skilled and very well-trained to help any individual dealing with asthma or an asthma-related condition.
With that in mind, our asthma specialist and team of medical professionals at Dr. Luis Mesa, MD, will evaluate your condition and create an effective treatment plan with your input that is uniquely customized to your needs when it comes to providing you with asthma treatment.
For more information on what to expect from asthma treatment at Dr. Luis Mesa, MD, or to schedule an appointment with us, please call us or book an appointment on our website! You can find our clinic at 21110 Biscayne Blvd, Suite 405, in Aventura, FL. We serve patients from Aventura FL, Surfside FL, Golden Glades FL, Andover FL, Miramar FL, Hollywood FL, West Park FL, and Miami Gardens FL.