Pleural Effusion Treatment Specialist Questions and Answers
Dr. Luis Mesa, MD, provides expert treatment of pleural effusion, in addition to a wide variety of lung and sleep conditions! If you are looking for pleural effusion treatment in Aventura, FL, look no further than Dr. Luis Mesa, MD! Call us for more information or schedule an appointment online. We are conveniently  located at 21110 Biscayne BLVD ST 405, Aventura, FL 33180.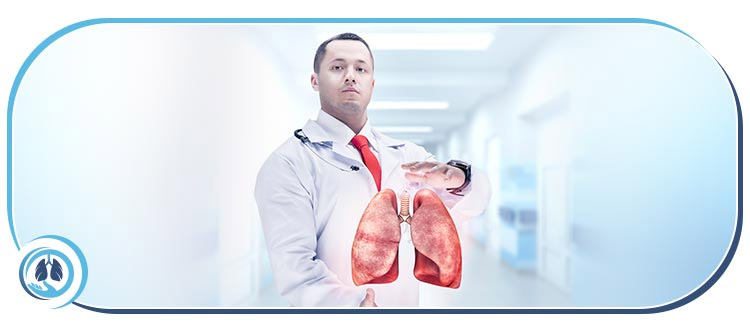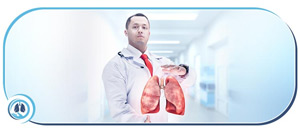 When fluid builds up on your lungs, it can feel like a balloon is expanding in your lungs, causing you to feel suffocated and claustrophobic. If you are experiencing this feeling, you may be suffering from pleural effusion. At Dr. Luis Mesa, MD, our medical experts can provide excellent treatment for pleural effusion so that you can feel the space to breathe normally in short order!
Who treats pleural effusion?
While several doctors can provide pleural effusion treatment, the particular type of physician specializing in treating pleural effusion and similar conditions is a pulmonologist or a doctor who is board-certified in pulmonary medicine. Here at Dr. Luis Mesa, MD, we are happy to treat pleural effusion under the expert guidance of Dr. Mesa, who is board-certified in pulmonary medicine, in addition to critical care medicine, internal medicine, and sleep medicine. Dr. Mesa has over 20 years of experience in treating and providing skilled medical care for a diverse variety of medical conditions, including pleural effusion. As such, you can trust his expertise and care when you come to our clinic for pleural effusion treatment.
What helps pleural effusion?
If you have pleural effusion, it is helpful to eat a balanced, healthy diet, exercise regularly, reduce stress, get enough sleep, and avoid smoking or anything that causes your blood pressure to rise.
As for medical treatments for pleural effusion, your doctor could prescribe any of the following, depending on the severity of your condition and the success or lack thereof from other treatments:
Medication, including antibiotics, anti-inflammatory medicine, diuretics, or steroids, depending the cause of the patient's pleural effusion
Thoracentesis, in which a needle is inserted into the pleural space between the lungs and chest wall to drain excess fluid
Tube thoracostomy, also to drain excess fluid but through a chest tube instead of a needle
Surgery, when other treatment methods have proven to be ineffective
Chemotherapy and radiation, when cancer is the cause of the patient's pleural effusion
Can you recover from pleural effusion?
The severity or type of pleural effusion factors into recovery rates from pleural effusion significantly. With minor pleural effusion, patients can typically recover in a few days or weeks with minimal treatment. However, for patients with malignant pleural effusion (MPE), recovery is less likely, as most patients require chemotherapy and have life expectancy rates of three to 12 months. That said, the majority of pleural effusion cases are benign.
What is the most common cause of pleural effusion?
There are numerous illnesses and conditions that can cause pleural effusion, the most common of which include the following:
Cancer
Congestive heart failure
Cirrhosis
Inflammatory disease
Kidney disease
Lung infections
Pneumonia
Post open heart surgery
Pulmonary embolisms
What happens if pleural effusion is left untreated?
While minor pleural effusions often go away on their own, others can lead to severe complications, such as a collapsed lung. As such, it is usually in your best interest to get checked out if you are noticing any signs of pleural effusion in case treatment is required. Symptoms of pleural effusion include cough, difficulty breathing, fever, as well as sharp chest pain when coughing, sneezing, or taking a breath.
If you require the services of a pleural effusion specialist, we welcome you to come to Dr. Luis Mesa, MD, in Aventura, FL! If you wish to schedule an appointment with us, you can do so through our website or call us at (305) 440-4499 during the hours of 8:30 AM to 5:00 PM from Monday to Thursday. You can find our clinic at 21110 Biscayne Blvd, Suite 405, in Aventura, Florida. We serve patients from Aventura FL, Surfside FL, Golden Glades FL, Andover FL, Miramar FL, Hollywood FL, West Park FL, and Miami Gardens FL.