About Dr. Luis Mesa, MD – Pulmonologist and Sleep Medicine Doctor in Aventura, FL
Dr. Luis Mesa, MD offers a wide range of services that includes general pulmonary medicine, pleural disease treatments, sleep medicine, internal medicine, and critical care medicine. Please give us a

call

today or simply request an

appointment

online!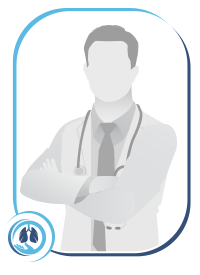 Profile:
Physician, currently in private medical group.
Practicing Internal Medicine, Pulmonary Medicine,
Critical Care Medicine and Sleep Medicine.
Education:
Postgraduate:
Pulmonary and Critical Care Medicine Fellowship
University of Missouri-Kansas City
July 1998 -June 2001
Internal Medicine
Internship and Residency
University of Missouri-Kansas City
July 2001 -June 1998
Professional:
Physician and Surgeon
Instituto de Ciencias de la Salud,C.E.S.
January 1987-December 1992
Boston University School of Medicine
International Health Exchange Program
July 1991-November 1991
Professional Experience
Current Appointment:
Bernstein & Mesa, MD's
Private group practice
Partner
2007 – Present
Previous Appointments:
Stuart Bernstein, MD, PA
2004 – 2007
Cabot Westside Clinic
2001 -2003
Romaker & Associates, P.C. 4320 Womall Road
2001 – 2003
Hospital Pablo Tobon Uribe
1994 -1995
Centro de Salud Cruz Roja
1993-1994
Hospital Affiliations:
Aventura Hospital and Medical Center
Kindred Hospital of Hollywood
North Shore Medical Center
Board Certifications
American Board of Internal Medicine:
Internal Medicine
Certified 1998-2008
Recertified 2008 -2018
Sleep Medicine
Certified 2009 – 2019
Pulmonary Medicine
Certified 2000-2010
Recertified 2010 -2020
Critical Care Medicine
Certified 2002-2012
Recertified 2012 -2022
American Board of Sleep Medicine:
Sleep Medicine
Certified 2004 -indefinite
Educational Commission for Foreign Medical Graduates:
E.C.F.M.G # 0-436-117-6
March 6, 1995
United States Medical License Examination (U.S.M.L.E)
Part 1:
September 1994
Score 211/85
Part 2:
August 1994
Score 198/81
Part 3:
December 1997
Score 221/88
Medical License
Florida
ME90288
Expiration January 2018
Missouri
108066
Expiration January 2018
Kansas
04-30285
Expiration July 2017
Professional Associations
American Medical Association – Member
American College of Physicians – Member
American Thoracic Society – Member
American Society of Critical Care Medicine – Member
American College of Chest Physicians – Fellow
American Academy of Sleep Medicine – Fellow
Technical Proficiency
Ventilator Management
Thoracentesis
Endotracheal Intubation
Central Venous Catheterization
Arterial Line Placement
Bronchoscopy with/without biopsy
Navigation Bronchoscopy
Interpretation of Polysomnography
Interpretation of Multiple Sleep Latency Test
Interpretation of CPAP Titration Study
Interpretation Pulmonary Function Testing
Papers and Publications
Mesa L, Salzman Ff, Marinac J:
Intensive care unit (ICU) admission criteria for patients with diabetic ketoacidosis.
Critical Care Medicine (1998) 26:No.l
(Suppl.) A124
Abstract
Presented at 27th Society of Critical Care Medicine
Educational and Scientific Symposium
San Antonio, Texas
February 1998
Marine J, Mesa L:
Using a severity of illness Scoring system to assess intensive care unit
Admissions for diabetic ketoacidosis.
Critical Care Medicine 2000; 28: 2238-2241
Mesa L, Herndon B, Molteni A:
Are cytokines Triggering ARDS? Studies in an oleic acid model.
Abstract
Presented at the American Thoracic Society
2000 Toronto, 96th International Conference. May 2000
Toronto, Ontario
Canada
Conferences
Overcoming Barriers to Health Care for Diabetes
Presented at the Latino Civil Rights Summit
Kansas City, Kansas
October 18, 2002
Awards and Recognitions
Aventura Hospital and Medical Center
Physician of the Quarter
October 7, 2011
American Medical Association
Physician Recognition Award
July 2001 – July 2004
Instituto de Ciencias de la Salud C.E.S.
Best Graduation Thesis Mesa 1, Gomez L, Mesa R, Moreno A:
Toxic effects in rat's liver by chronic inhalation
of paste of coca-bas
1992
Languages