Pleural Effusion – Causes, Symptoms, Diagnosis, and Treatment in Hallandale Beach, FL
Pleural Effusion is a condition in which excessive fluid is built up between the lung and the chest wall. Learn more about pleural effusion and the treatments options available at Dr. Luis J. Mesa, MD. Contact us today or schedule an appointment online. We are conveniently located at 1250 E Hallandale Beach Blvd Suite 205 A, Hallandale Beach, FL 33009.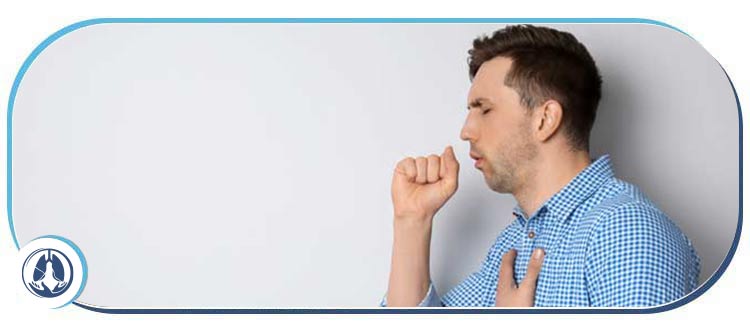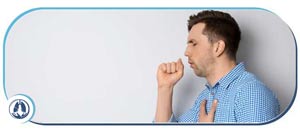 Table of Contents:
What is a pleural effusion?
What are the causes of pleural effusion?
What are the symptoms?
How is pleural effusion diagnosed?
What treatment options are available for pleural effusion?
What is a pleural effusion?


To understand pleural effusion, you must first know the related basic chest anatomy. On the inside of the chest, a cavity houses your lungs. The walls of the chest cavity are lined with a specific tissue; this is the parietal pleura. The lungs are covered in the same tissue and is referred to as the visceral pleura. Between these two tissue layers is the pleural space, normally containing a few teaspoons of pleural fluid and no air. This set of structures facilitates breathing, and the fluid explicitly makes for easy gliding while breathing. In a pleural effusion, there is an excess amount of fluid in the cavity space, and it can become a serious problem.
 
There are two types of pleural effusion: transudative (protein poor) and exudative (protein-rich). In a transudative pleural effusion, the fluid build-up is caused by the leaking of blood vessels due to high pressure. This fluid is very similar in composition to pre-existing pleural fluid. Exudative pleural effusions, on the other hand, are caused by leaking tissues as a result of inflammation or cell damage. The fluid, in this case, may contain blood, proteins, inflammatory cells, bacteria, etc. It is most common to see transudative pleural effusions caused by congestive heart failure. For exudative pleural effusions, the two most common reasons are pneumonia and lung cancer.
What are the causes of pleural effusion?


There are numerous reasons why pleural effusion may occur, and they differ with the type of fluid present. The primary cause of transudate fluid in the pleural space is congestive heart failure, as high blood pressure and fluid accumulation make the blood vessels leakier. A partial collapse of lung tissue can also cause a transudative diffusion due to negative pressure changes within the cavity.
 
Disruption to the flow of cerebrospinal fluid (CSF) in the spinal space can also redirect the fluid to the pleural space. Other causes may be a pulmonary embolism (blood clot in an artery of the lung), cirrhosis or other liver diseases, peritoneal dialysis, a complication of open-heart surgery, or an accumulation of urine in the body.
 
For exudative effusions, pneumonia and lung cancer are most commonly the cause. Inflammatory diseases, such as asthma, and kidney diseases, may also be the root. In both types, viral infections are another common culprit. Less common causes are tuberculosis, autoimmune disorders (lupus, rheumatoid arthritis), bleeding due to chest trauma, asbestos exposure, Meigs syndrome (benign ovary tumor), and ovarian hyperstimulation syndrome. Medications, surgery near the lung, chemotherapy, and radiation therapy have caused pleural effusions in much smaller numbers.
What are the symptoms?


Typically, pleural effusions are symptomatic but mild. Chief complaints usually include chest pain, cough, and difficulty breathing. Chest pain is likely to be pleuritic, characterized by sharp, stabbing pains that worsen with breathing. Pleuritic pain will feel more severe during a deep breath or coughing.
 
The cough experienced with pleural effusions is dry and non-productive, meaning no sputum is coming up. Difficulty breathing when not sitting up at an incline or standing is another common complaint. Finally, a fever will most likely be present if the effusion is infected or caused by an infection.
How is pleural effusion diagnosed?


Your doctor is likely to start with an interview and physical exam for most issues. First, you will be asked questions regarding relevant symptoms and possible causes, like asbestos exposure or infections. Next, a physical exam will be performed, utilizing percussion of the fingers and auscultation with a stethoscope. With percussion, your doctor will use their fingers to tap around the chest and possibly the back. In doing this, changes in sound are noted and can signify if excess fluid is present and where. Similarly, a stethoscope will listen to lung sounds and verify suspicions raised during percussion.
 
If at this point, your doctor suspects a pleural effusion, they may order a chest X-ray, CT scan, or ultrasound to be done. These forms of medical imaging can show where fluid is accumulating and how much. A thoracoscopy may also be performed if medical imaging is inconclusive. In this procedure, a small tube is inserted between the ribs and into the pleural cavity, where a biopsy can be taken. A further lab analysis of pleural fluid may determine the composition and type of effusion.
What treatment options are available for pleural effusion?


Numerous treatment options are available for a pleural effusion, though mild cases often go away of their own. If your effusion is transudative and a result of heart failure, diuretics will likely be used to promote fluid excretion with urine. If the fluid in the pleural cavity is malignant itself, chemo and radiation therapy may be used to destroy cancerous content. If malignant effusions are recurrent or do not ease with treatment, a sclerosing agent, that is a drug that prompts tissue scarring, can be administered through a thoracostomy (chest tube).
 
With large amounts of fluid or infection, thoracentesis may be performed to drain the cavity. In severe cases, surgery may be required to treat the effusion. Procedures may be minimally invasive, like a thoracoscopy, or "open," like a thoracotomy. Unwavering effusions may be treated with continuous drainage through a catheter in the chest long-term.
 
At our pulmonary and sleep disorder clinic, Dr. Luis J. Mesa is an expert in providing treatment for pleural effusion. Dr. Mesa has over 20 years of experience in the field and guarantees you are in safe hands. Call now or book an appointment online to be seen. We are eager to hear from you. We serve patients from Hallandale Beach FL, Aventura FL, Hollywood FL, Golden Glades FL, Miramar FL, Hialeah FL, Fort Lauderdale FL, and BEYOND.