Top Pulmonologist in Aventura FL
Whether you are dealing with an acute respiratory infection, chronic pulmonary condition, or sleep disorder, Board-Certified Dr. Mesa can assuredly provide you with high-quality medical care and attention you deserved! Call us for more information or schedule an appointment online. We are conveniently located at 21110 Biscayne BLVD ST 405, Aventura, FL 33180.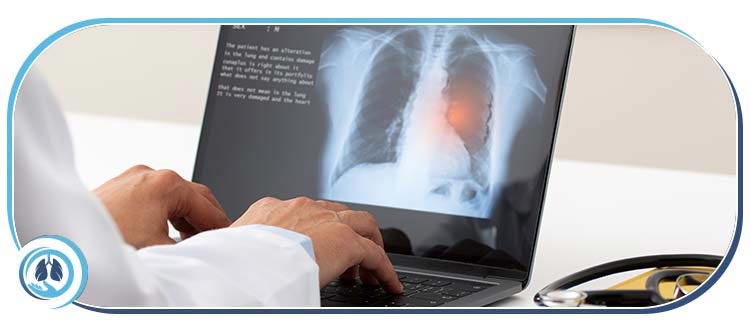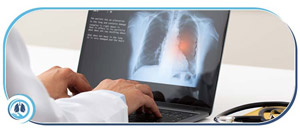 Table of Contents:
What does a pulmonologist do?
What diseases does a pulmonologist treat?
When should someone see a pulmonologist?
How to find the best pulmonologist in Aventura, FL?
Breathing is the first and easiest thing we learn to do when we enter the world. So, when you have complications with your lungs or ability to breathe properly, it can be disconcerting, for sure. In such instances, you will want to see a skilled pulmonologist who can diagnose your issue and provide you with the treatment you need to manage and overcome your pulmonary illness.
What does a pulmonologist do?


A pulmonologist is a medical doctor who specializes in the prevention, diagnosis, treatment, and management of illnesses and conditions affecting the respiratory system. As such, they deal with every organ that aids in breathing from the nose and throat down through the airways and windpipes and into the lungs.

With that in mind, some testing and treatments that pulmonologists can provide include:

• Antibiotics for bacterial infections
• Bronchodilator and corticosteroid treatment
• Bronchoscopy
• Continuous Positive Airway Pressure (CPAP) therapy
• Pulmonary function tests
• Pulmonary rehabilitation
• Spirometry
• Supplemental oxygen therapy
• Thoracentesis, or pleural tap
What diseases does a pulmonologist treat?


As pulmonologists deal with every organ and tract that assists with your ability to breathe, they treat a broad range of acute and chronic diseases, conditions, and illnesses! Some of those diseases include the following:

• Asthma
• Bronchiectasis
• Bronchitis
• Chronic obstructive pulmonary disease (COPD), which encompasses chronic bronchitis and chronic emphysema
• Cystic fibrosis
• Emphysema
• Infections in the upper and lower respiratory tract
• Interstitial lung disease
• Lung cancer
• Obstructive sleep apnea (OSA) and various other sleep disorders
• Occupational lung diseases, such as asbestosis, byssinosis, silicosis, or farmer's lung
• Pleural effusion
• Pneumonia
• Pulmonary fibrosis
• Pulmonary hypertension
• Rheumatoid lung disease, caused by rheumatoid arthritis
• Sarcoidosis
• Seasonal cold and flu (influenza)
• Sinus infections
• Tuberculosis
When should someone see a pulmonologist?


While the signs that you are dealing with a respiratory illness or disease that requires treatment from a pulmonologist are fairly diverse, some of those signs are as follows:

• Chronic cough that doesn't go away or keeps coming back
• Cough that produces blood or mucus
• Fatigue
• Frequent respiratory infections
• Inability or difficulty to exercise because of breathing problems
• Poor quality of sleep or excessive snoring
• Trouble with your breathing, including shortness of breath (dyspnea) after exercising or at rest, wheezing, shallow breathing, or painful breathing
• Unexplained weight loss accompanied by other respiratory symptoms
• Uncontrolled asthma

How to find the best pulmonologist in Aventura, FL?


If you are looking for the top pulmonologist in Aventura, FL, we welcome you to come and visit our pulmonology clinic at Dr. Luis Mesa, MD! Dr. Mesa is board-certified in internal medicine, pulmonary medicine, sleep medicine, and critical care medicine and has nearly 30 years of experience. As such, there are not many pulmonologists with as much experience and expertise as he has. Dr. Mesa also has received various awards, written several publications, and had superior technical proficiency in administering pulmonary tests and treatments.

If you would like more information about the services we provide at Dr. Luis Mesa, MD, or want to schedule an appointment with us, we welcome you to give us a call or make an appointment with us through our website. You can find the clinic of Dr. Luis Mesa, MD, located at 21110 Biscayne Blvd, Suite 405, in Aventura, Florida. We serve patients from Aventura FL, Surfside FL, Golden Glades FL, Andover FL, Miramar FL, Hollywood FL, West Park FL, and Miami Gardens FL.