Aventura FL Pulmonary Medicine Doctors Q&A
Pulmonary medicine focuses on the etiology, diagnosis, prevention, and treatment of diseases affecting the lungs and related organs. Learn about the expertise and wide range of services offered at Dr. Luis Mesa, MD for people with conditions that affect the lungs. Call us for more information or schedule an appointment online. We are conveniently located at 21110 Biscayne BLVD ST 405, Aventura, FL 33180.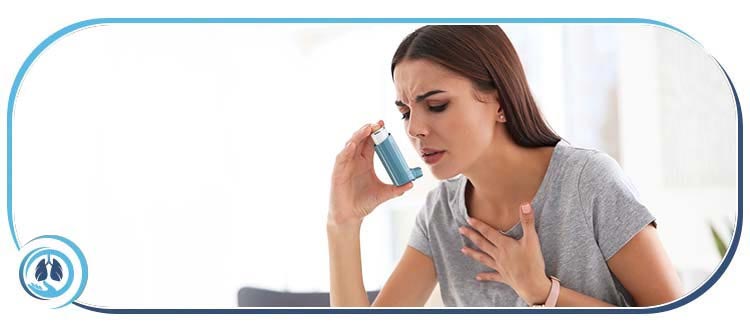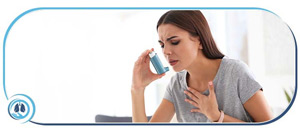 Table of Contents:
What is a pulmonary medicine doctor?
What does a pulmonary doctor check for?
What happens if we don't go to the pulmonary doctor for lung disease?
How to reach out to the best Aventura pulmonary medicine doctor?
If you are experiencing chronic or acute breathing issues, dealing with a diagnosed or undiagnosed sleep disorder, or are looking for specialized help for recurrent respiratory infections, a pulmonary medicine doctor is a specialist you need in such situations. At Dr. Luis Mesa MD, our pulmonary medicine doctor and a team of medical professionals would be happy to help you manage and overcome your respiratory issues. To give you a better idea of what pulmonary medicine is all about, we have answered some common questions about pulmonary medical care below!
What is a pulmonary medicine doctor?


A pulmonary medicine doctor, also known as a pulmonologist, is a medical doctor who specializes in the medical care of illnesses, diseases, and conditions affecting the respiratory tract. As such, they specialize in the prevention, diagnosis, treatment, and management of conditions that affect every organ that assists your ability to breathe, including your sinuses, airways, lungs, and windpipes.

Becoming a pulmonary medicine doctor requires four years of medical school, followed by three years in an internal medicine residency and two years in a pulmonology fellowship training program. Once a student complete the pulmonology fellowship program, they receive a license that permits them to practice pulmonary medicine. After a certain amount of years, pulmonary doctors can take a board-certification exam through the Pulmonary Disease Board, which is associated with the American Board of Internal Medicine (ABIM), to become board-certified.

At Dr. Luis Mesa, MD., our pulmonary doctor has over 30 years of experience and is board certified in pulmonary medicine, as well as sleep medicine, internal medicine, and critical care medicine.

What does a pulmonary doctor check for?


In general, pulmonary doctors check for any issues or conditions affecting the health and wellness of the organs in your respiratory tract. Your pulmonary doctor will want to make sure your lungs and other respiratory organs are functioning correctly. With that in mind, some conditions that a pulmonary doctor may check for in a routine appointment or initial consultation include:

• Asthma
• Bacterial or viral pneumonia
• Bronchiectasis
• Bronchitis
• Chronic obstructive pulmonary disease (COPD), which is the combination of chronic bronchitis and chronic emphysema
• Cystic fibrosis
• Emphysema
• Infections of the lower or upper respiratory tract
• Interstitial lung diseases, such as idiopathic pulmonary fibrosis (IPF) or sarcoidosis
• Lung cancer
• Occupational lung diseases, such as asbestosis or farmer's lung
• Pleural effusion
• Pulmonary edema
• Pulmonary embolism
• Pulmonary hypertension
• Rheumatoid lung disease
• Tuberculosis

What happens if we don't go to the pulmonary doctor for lung disease?


Like any serious illness, lung disease will only get worse if it is left untreated. While many lung diseases are chronic and therefore incurable, treatment options either prevent or slow down the progression of the disease so that individuals can still lead active lives with a healthy quality of life. Most lung diseases have highly effective treatment options at doing just that, so it is critical to seek pulmonary treatment if you are dealing with lung disease.

How to reach out to the best Aventura pulmonary medicine doctor?


If you are trying to reach out to the best pulmonary medicine doctor that Aventura, FL, has to offer, we welcome you to contact us at Dr. Luis Mesa, MD! Whether you would like more information about our services or want to book an appointment with Dr. Mesa, you can do so by calling us or scheduling an appointment through our website.

We would be glad to help Dr. Luis Mesa, MD if you need pulmonary medical care! You can find our clinic at the convenient location of 21110 Biscayne Blvd, Suite 405, in Aventura, Florida. We serve patients from Aventura FL, Surfside FL, Golden Glades FL, Andover FL, Miramar FL, Hollywood FL, West Park FL, and Miami Gardens FL.