Bacterial Pneumonia Treatment Specialist in Hallandale Beach, FL
An obvious sign of bacterial pneumonia is a cough that produces thick, blood-tinged, or yellowish-greenish sputum with pus. If you are experiencing any symptoms of pneumonia, or more specifically bacterial pneumonia, contact Dr. Luis J. Mesa today for a diagnosis and effective treatment. Contact us for more information or schedule an appointment online. We are conveniently located at 1250 E Hallandale Beach Blvd Suite 205 A, Hallandale Beach, FL 33009.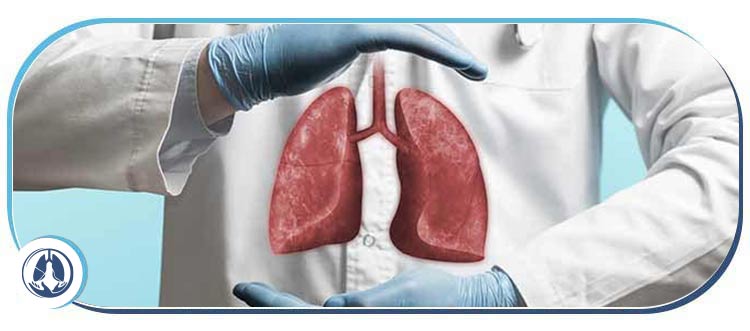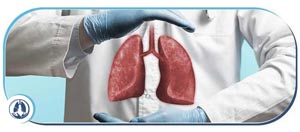 Table of Contents:
How do you get bacterial pneumonia?
Is bacterial pneumonia contagious?
What happens if pneumonia is left untreated?
What treatment options are available for bacterial pneumonia?
Bacterial pneumonia is a common lung infection, this occurs when the lung's air sacs become inflamed. The sacs may also begin to fill with fluid, pus, and cellular debris which can cause viruses, fungi, or even bacteria.
While in some cases bacterial pneumonia may only involve a small portion of your lung, it may also encompass your entire lung. Pneumonia can then make it difficult for your body to get the oxygen it needs to your blood, which will cause the cells not to function correctly.
Bacterial pneumonia can be diagnosed as mild or severe. The severity of your bacterial pneumonia will depend on the following:
Strength of the bacteria
How quickly you were diagnosed and treated
Age
Overall health
Any other conditions or diseases you may have
How do you get bacterial pneumonia?


Bacterial pneumonia is caused by bacteria that eventually work their way into the lungs and begins to multiply. It occurs on its own or can develop after another illness like the cold or flu has run its course. People who may have a higher risk of contracting bacterial pneumonia may:

• Have a weakened immune system
• Respiratory issues
• Recovering from surgery

Bacterial pneumonia is classified as one of these two based on whether it was developed inside or outside a hospital:

Community-acquired pneumonia (CAP)

The most common type, as it occurs when you get an infection after being exposed to bacterial agents outside of the healthcare setting, which is why it is called community-acquired pneumonia. You can get community-acquired pneumonia by breathing in respiratory droplets from an infected individual's cough or sneeze, or by skin-to-skin contact.

Hospital-acquired pneumonia (HAP)

Hospital-acquired pneumonia occurs within a two-to-three-day time frame of exposure to the germs found in a medical setting. This particular type of pneumonia is often more resistant to antibiotics and can be more difficult to treat.

Is bacterial pneumonia contagious?


While bacterial pneumonia itself is not considered contagious, the infection that causes bacterial pneumonia is in itself contagious. It can be spread in a number of ways including coughing, sneezing, skin-to-skin contact, and contamination of objects.

This is why practicing good healthy hygiene can help to prevent the spread of pneumonia as well as other diseases and the risk of catching it.
What happens if pneumonia is left untreated?


Pneumonia symptoms last much longer than the average cold or flu. If you do not see any improvement in your symptoms after three to five days, or you begin to notice more serious symptoms occurring such as dizziness or severe difficulty breathing, visit Dr. Luis J. Mesa, MD.

The ongoing symptoms of pneumonia include:

• Serious congestion or chest pain
• Difficulty breathing
• Fever of 102oF or higher
• Coughing that produces pus

Pneumonia can cause serious permanent lung issues if left untreated for too long. As well, pneumonia symptoms in young children or adults older than 65 are also a cause for concern, it is highly recommended you seek out immediate medical assistance, especially if you are experiencing chest pain or having difficulties breathing.

What treatment options are available for bacterial pneumonia?


Pneumonia would have to be diagnosed as bacterial pneumonia first before the correct treatment could commence. Once you have been diagnosed with bacterial pneumonia, it is usually treated with antibiotics. Specific antibiotics will be prescribed to you by your doctor, and it will depend on a few factors including your general health, other health conditions you may already have, the type of medications you are currently taking, recent use of other antibiotics, and evidence of any antibiotic resistance.

It is best to talk to Dr. Luis J. Mesa, MD about your symptoms so you can be properly diagnosed and given the correct antibiotics to help your bacterial pneumonia.

For more information, visit us at Dr. Luis J. Mesa, MD, or to make an appointment with us, we welcome you to call us or make an appointment on our website. We serve patients from Hallandale Beach FL, Aventura FL, Hollywood FL, Golden Glades FL, Miramar FL, Hialeah FL, Fort Lauderdale FL, and BEYOND.