What Causes Sleep Disorders?
Sleep disorders are conditions that affect the ability to sleep well on a regular basis. Learn more about different sleep disorder symptoms, types, and treatments available by board-certified Dr. Luis J. Mesa MD.

Contact us

today for more information or schedule an

appointment online

. We are conveniently located at 1250 E Hallandale Beach Blvd Suite 205 A, Hallandale Beach, FL 33009.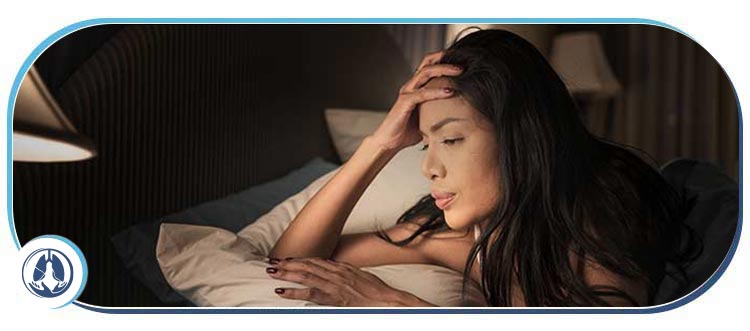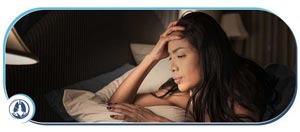 Table of Contents:
What are sleep disorders?
How common are sleep disorders?
How many types of sleep disorders are there?
What are the common causes of sleep disorders?
How does a sleep doctor help?
What are sleep disorders?


A sleep disorder is a condition in which you sleep differently than usual.
 
In addition to affecting your overall health and safety, sleep disorders can have a negative impact on your quality of life in so many ways. It can be dangerous to drive when you are sleep deprived, as well as increasing the risk of other health issues.
 
Sleep disorders can be characterized by excessive daytime sleepiness, irregular breathing, or increased movement during sleep. The inability to fall asleep and an irregular sleep-wake cycle are also signs and symptoms.
 
Sleep disorders can take many different forms. Usually, they're classified into categories based on how or why they happen. Also, sleep disorders can be categorized by behavior, difficulty sleeping, sleep-wake cycles, breathing problems, or how sleepy you feel during the day.
How common are sleep disorders?


It is common for people all over the world to have difficulty sleeping. Approximately 50 to 70 million adults across the USA suffer from sleep disorders and insomnia is the most common disorder.
 
Sleep disorders can be very serious. According to statistics, drowsy driving is responsible for over 1,500 deaths and 40,000 injuries every year in America. A lack of a good night's sleep can also open the door to many different health risks.
How many types of sleep disorders are there?


A sleep disorder is a condition that disturbs your normal sleeping patterns. If you can believe it, there are well over 80 different types of sleep disorders. Some are more common than others.
 
Insomnia involves a person having trouble falling asleep and staying asleep. Most people suffer from this sleep disorder. During sleep, sleep apnea causes you to stop breathing for 10 seconds or more. An individual with restless leg syndrome (RLS) experiences a tingling or prickly sensation in their legs, as well as an intense urge to move them. Sleeping too much during the day is known as hypersomnia. The condition includes narcolepsy, which causes excessive sleepiness during the day. Sleep-wake cycles are disrupted by circadian rhythm disorders. As a result, you are unable to sleep and wake up at the right time. A parasomnia condition involves acting in unusual ways while falling asleep, waking from sleep, or sleeping, like talking, sleepwalking, or eating.
What are the common causes of sleep disorders?


Various factors can contribute to sleep problems. Despite varying causes, sleep disorders disrupt or exaggerate the body's natural cycle of slumber and wakefulness during the day.
 
Factors that can influence the development of sleep disorders include medical (such as asthma), physical (ulcers, for example), psychiatric (depression or anxiety), and environmental (alcohol use). Sleep disorders may also result from working during the night, genetic factors, medications, and aging (approximately half of the adults 65 and older have some sort of sleep disorder. It is unclear if this is attributed to aging or increased medication use).
How does a sleep doctor help?


Sleep specialists diagnose and treat sleep disorders. Sleep specialists typically train in internal medicine, pediatrics, psychiatry, or neurology during residency. Upon completing residency, they complete a sleep medicine fellowship program.
 
You'll undergo a series of tests with a sleep specialist to figure out what's disrupting your sleep. Depending on your diagnosis, your specialist may recommend treatments to improve your sleep.
 
Given the wide range of potential causes and types of sleep disorders, treatment options are equally as varied. Patients experiencing sleep disorders can seek treatment at the offices of Dr. Luis J. Mesa, MD where a custom care plan will be tailored to their specific needs. Sleep conditions may be treated through a combination of medication, behavioral therapy, and recommended lifestyle changes depending on the needs of each patient. Get the right treatments today and call on us to help you sleep better. We serve patients from Hallandale Beach FL, Aventura FL, Hollywood FL, Golden Glades FL, Miramar FL, Hialeah FL, Fort Lauderdale FL, and BEYOND.