Narcolepsy Doctor in Hallandale Beach, FL
At Dr. Luis J. Mesa, MD, we know what toll narcolepsy has on your day-to-day life. Our team provides the highest quality of personalized care and treatment from beginning to end, ensuring that you have everything you need to move forward. Contact our specialists today to find out how we can help or book an appointment online. We are conveniently located at 1250 E Hallandale Beach Blvd Suite 205 A, Hallandale Beach, FL 33009.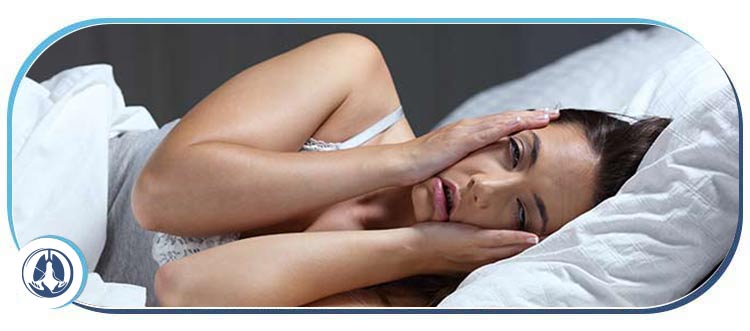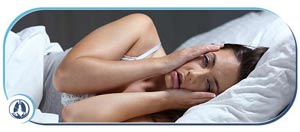 Table of Contents:
What is the main cause of narcolepsy?
What are the common signs of narcolepsy?
At what age is narcolepsy diagnosed?
What kind of doctor can diagnose narcolepsy?
Narcolepsy is a rare brain condition that causes those who have it to suddenly fall asleep without warning. It can severely affect one's quality of life and puts them at increased safety risks due to their inability to stay awake and cognisant during everyday activities (such as driving, cooking, activities, etc).
What is the main cause of narcolepsy?


Research on the causes of narcolepsy is still being researched. However, it's thought to be primarily caused by the brain not producing enough hypocretin (also known as orexin), which is the chemical primarily responsible for regulating sleep. This deficiency may be the result of a malfunctioning immune system that mistakenly attacks the parts of the brain responsible for producing hypocretin.

However, this is not the cause of all cases.

There are several other factors that may increase the risk of narcolepsy. They are:

• An inherited genetic defect
• Hormonal fluctuations
• Major psychological stress or trauma
• An abrupt change in sleep patterns
• An infection (for example, swine flu, streptococcal infection, etc.)
• Receiving the flu vaccine Pandemrix

While research is still being done on these potential contributing factors, they should always be taken into consideration for a well-rounded diagnosis and treatment plan from your sleep specialist.
What are the common signs of narcolepsy?


Due to narcolepsy, the brain is largely unable to regulate sleep and wake patterns. This often presents as the following symptoms:

Excessive daytime drowsiness

• Difficulty concentrating and staying awake during the day
• Falling asleep suddenly and without warning (this is also known as 'sleep attacks')
• Temporary loss of muscle control
• Weakness and possible collapse in response to certain emotions (this is known as 'cataplexy')
• Sleep paralysis. This is the short-term inability to move or speak when falling asleep or waking up.
• Excessive dreaming
• Hallucinations. This often occurs as you fall asleep (hypnogogic hallucinations) or during waking (hypnopompic hallucinations)
• Waking up frequently in the night

Narcolepsy can have a significant impact on one's day-to-day life and can be very tough to handle mentally and emotionally. A sleep specialist can help you develop a treatment plan to limit and manage your symptoms in a way that is both safe and healthy.
At what age is narcolepsy diagnosed?


Narcolepsy is a life-long condition that can present at any age. Its onset ranges anywhere between early childhood and 50+ years of age, although it is most commonly diagnosed in those around the 15 and 36-year age marks. Narcolepsy is not progressive, and the various levels of symptoms experienced by the afflicted can often make it harder to diagnose, especially in young children.
What kind of doctor can diagnose narcolepsy?


While your primary care doctor may be able to help diagnose you, it's more likely that you will need to seek the help of a sleep specialist.

General practitioners usually have limited knowledge of sleep disorders, especially rare conditions such as narcolepsy. They often lack the expertise needed to make an official diagnosis and cannot provide the specialized treatment plan that a narcolepsy diagnosis requires.

Sleep specialists have the education, clinical experience, and professional equipment necessary to evaluate a patient via specialized diagnostic testing. Based on the results of these tests, they'll be able to diagnose whether the condition the patient is experiencing is narcolepsy or another type of sleep disorder. With a definitive cause established, they'll then be able to create a custom treatment plan that includes potential triggers, lifestyle changes, and medications. It may also include additional care from other specialists, such as a neurologist.

Narcolepsy can be a hard sleep disorder to live with, especially without treatment. It can affect your quality of life, mental and physical health, and emotional well-being. For the best quality care, contact the sleep specialists at Dr. Luis J. Mesa, MD. Their team of experienced professionals provides you with the diagnosis and treatment plan that you need to get back to living life to the fullest. We serve patients from Hallandale Beach FL, Aventura FL, Hollywood FL, Golden Glades FL, Miramar FL, Hialeah FL, Fort Lauderdale FL, and BEYOND.