Hallandale Beach, FL Top Pulmonary Doctor
Whether you are experiencing chronic issues with breathing, sleep, or respiratory infections, a pulmonary doctor can provide excellent medical care. At Dr. Luis J. Mesa, MD, our pulmonary clinic proudly offers high-quality medical care to individuals dealing with such issues. Contact us for more information or schedule an appointment online. We are conveniently located at 1250 E Hallandale Beach Blvd Suite 205 A, Hallandale Beach, FL 33009.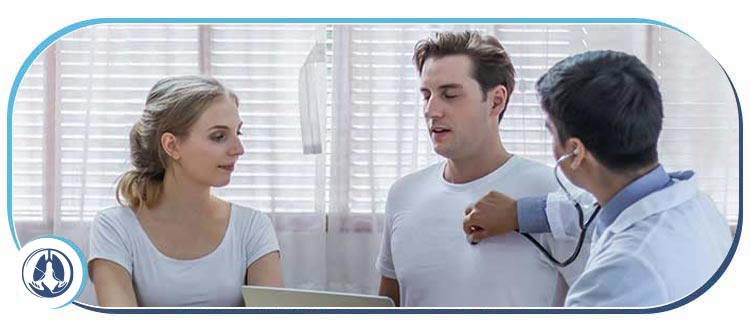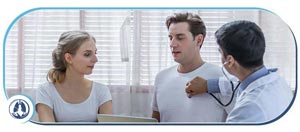 Table of Contents:
Why would I need a pulmonary doctor?
When should I consult a pulmonary doctor?
What can I expect at a pulmonary appointment?
How much does it cost to see a pulmonary doctor?
Why would I need a pulmonary doctor?


A pulmonary doctor specializes in the treatment of illnesses and conditions affecting the respiratory tract. As such, their expertise extends to every organ in your body that assists with breathing, from your nose and throat through the airways and windpipes down into your lungs. With that in mind, the primary reason you would need a pulmonary doctor is if you are dealing with any condition that affects your breathing. Some conditions that often require medical care from a pulmonary doctor include:

• Allergic rhinitis (hay fever)
• Asthma
• Bronchiectasis
• Bronchitis
• Chronic obstructive pulmonary disease (COPD), which is an umbrella condition that includes chronic bronchitis and chronic emphysema
• Cystic and pulmonary fibrosis
• Emphysema
• Insomnia, obstructive sleep apnea (OSA), and other sleep disorders
• Interstitial lung diseases
• Lower and upper respiratory tract infections
• Lung cancer
• Occupational lung diseases, including asbestosis, byssinosis, farmer's lung, and silicosis
• Pleural effusion
• Pulmonary edema
• Pulmonary embolism
• Pulmonary hypertension
• Rheumatoid lung disease, which is caused by rheumatoid arthritis
• Sarcoidosis
• Tuberculosis

When should I consult a pulmonary doctor?


If you are dealing with any signs of a significant respiratory illness or disease, you should consult a pulmonary doctor. Some of those signs could include any of the following:

• Asthma that is uncontrolled or occurs with unknown triggers
• Blood or mucus produced by your cough
• Breathing difficulties, such as chest pain and tightness while breathing, shallow breathing, shortness of breath (dyspnea) at rest or while exercising, or wheezing
• Chronic cough (i.e., cough that persists longer than three months) or cough that keeps coming back
• Chronic fatigue
• Difficulty or inability to exercise due to breathing troubles
• Excessive snoring or poor quality of sleep
• Frequent and recurring respiratory infections
• Respiratory symptoms accompanied by unexplained weight loss

What can I expect at a pulmonary appointment?


If it is your first time seeing a pulmonary doctor, your doctor will want to get to know your medical history, including any underlying conditions you have, medications you are taking, family history of disease or illness, previous hospitalizations, and other pertinent information to your current health status. This medical history review usually occurs via a questionnaire form or a conversation with the doctor.

After the medical history review, your pulmonary doctor will ask you about your symptoms and the medical concerns that brought you to the clinic. Depending on your symptoms, they may want to run some tests to determine or confirm a cause, which will ultimately determine your treatment options. Some such tests could include:

• Blood tests
• Bronchoscopy
• Chest X-ray
• Computerized tomography (CT) scan
• Spirometry

How much does it cost to see a pulmonary doctor?


The cost of seeing a pulmonary doctor varies according to various factors, such as the clinic's location, the services rendered, the expertise of the doctor, and others. With that being said, if you would like to know our standard fees at Dr. Luis J. Mesa, MD, for consultations and other services, please feel free to get in touch with us! A member of our friendly administrative team would be pleased to fill you in on whatever financial-related details you would like to know about our services.

If you are looking for a pulmonary doctor in Hallandale Beach, FL, we welcome you to come to the clinic of Dr. Luis J. Mesa, MD! For an appointment or more information about our services, please feel free to call us or schedule an appointment through our website. We serve patients from Hallandale Beach FL, Aventura FL, Hollywood FL, Golden Glades FL, Miramar FL, Hialeah FL, Fort Lauderdale FL, and BEYOND.