Pulmonary Edema Treatment Specialist in Aventura, FL
Treatment of pulmonary edema usually focuses on improving respiratory function and addressing the source of the problem. Dr. Luis Mesa provides comprehensive and quality care.

Call us

today for more information or schedule an

appointment online

. We are conveniently located at

21110 Biscayne BLVD ST 405 Aventura, FL 33180

.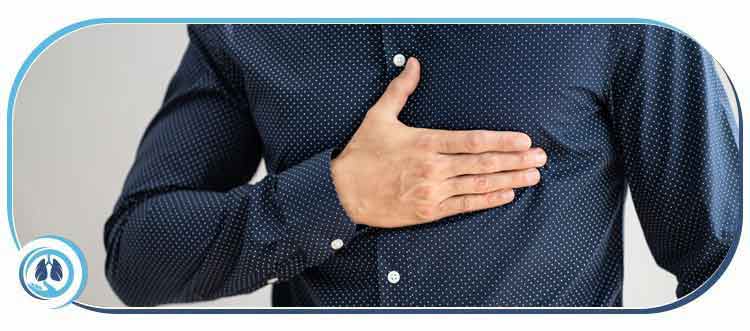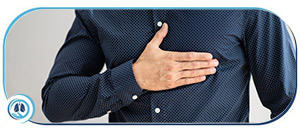 Table of Contents:
What is pulmonary edema?
What are the symptoms of pulmonary edema?
What is the cause of pulmonary edema?
What happens if edema is left untreated?
Welcome to Dr. Luis Mesa, a pulmonary and sleep services clinic conveniently located in Aventura, FL. Our team of experienced medical professionals have advanced training in pulmonary medicine, internal medicine, critical care medicine, and sleep medicine. We provide a wide variety of treatments including COPD treatment, asthma management, pulmonary hypertension care, TB treatment, and much more. One of the conditions we treat at Dr. Luis Mesa is called pulmonary edema. Please continue reading down below to learn more about pulmonary edema treatment and how our pulmonary specialist can help you in Aventura, FL!
What is pulmonary edema?


A pulmonary edema occurs when abnormal fluids begin to fill in the lungs. This fluid makes it difficult to breathe normally and requires immediate care. There are three different types of pulmonary edema:

• Sudden Acute Pulmonary Edema
Sudden acute pulmonary edema develops suddenly and quickly becomes life threatening without emergency care.

• Long-term Chronic Pulmonary Edema
Unlike sudden acute pulmonary edema, long-term chronic pulmonary edema develops slowly and worsens with time.

• High-altitude Pulmonary Edema
HAPE, otherwise known as high-altitude pulmonary edema, is a condition that occurs when fluid fills up in the lungs because of traveling or exercising at high altitudes.
What are the symptoms of pulmonary edema?


The symptoms of your condition will be dependent on the type of pulmonary edema you have.

Symptoms of sudden acute pulmonary edema include the following:

• Difficulty breathing
• Feelings of suffocation
• Feelings of drowning
• Cough (can contain blood)
• Heart palpitations
• Wheezing
• Clammy skin
• Anxiety

Symptoms of long-term chronic pulmonary edema include the following:

• Waking up throughout the night coughing and having troubles breathing
• Chronic fatigue
• Worsening cough
• Wheezing
• Unexplained weight gain
• Shortness of breath
• Difficulty breathing

Symptoms of high-altitude pulmonary edema include the following:

• Headache
• Dry cough
• Shortness of breath
• Chest pain
• Low grade fever
• General weakness and fatigue
• Tachycardia
What is the cause of pulmonary edema?


There are two primary causes of pulmonary edema. The first and most common cause is because of a heart condition. If you have congestive heart failure, this can lead to developing a pulmonary edema. When the heart is unable to pump blood at its normal level, blood begins to back up into the veins. This backup of blood increases pressure in the blood vessels which then pushes fluids into the lungs.

Pulmonary edema unrelated to a heart issue is referred to as noncardiogenic pulmonary edema. This most often occurs because of a condition called acute respiratory distress syndrome. It occurs because of a sudden change in capillary permeability which leads to dangerously high capillary hydrostatic pressure and elevated pulmonary venous pressure.
What happens if edema is left untreated?


Pulmonary edema is considered a dangerous condition that can be fatal if not treated by a pulmonary expert. When it is left untreated, the pressure in the pulmonary artery will increase which weakens the heart's right ventricle. This can cause the right atrium of the heart and other areas of the body to fail. If you're experiencing symptoms of a pulmonary edema, seek professional medical care immediately.

If you have any additional questions about pulmonary edema treatment at the offices of Dr. Luis Mesa, MD, please don't hesitate to reach out. We would love to provide you with any answers to your inquiries and schedule you in right away. Pulmonary health is incredibly important for your overall health and wellbeing. Seeking treatment from an expert in the field will ensure you get the correct diagnosis and treatment. For further information about pulmonary edema treatment specialists in Aventure, FL, please give us a call anytime during our business hours. The team at Dr. Luis Mesa looks forward to hearing from you soon! We serve patients from Aventura FL, Surfside FL, Golden Glades FL, Andover FL, Miramar FL, Hollywood FL, West Park FL, and Miami Gardens FL.