4 Questions to Ask Your Insomnia Doctors
Even though insomnia is a fairly common condition that often appears to be inconsequential or not a big deal, it can quickly start to negatively affect the patient's waking life, making effective treatment incredibly important. If you are suffering from a sleep disorder such as insomnia, contact us or schedule a consultation today with our highly qualified specialist, Dr. Luis Mesa, today to feel well-rested as soon as possible. We are conveniently located at 1250 E Hallandale Beach Blvd Suite 205 A, Hallandale Beach, FL 33009.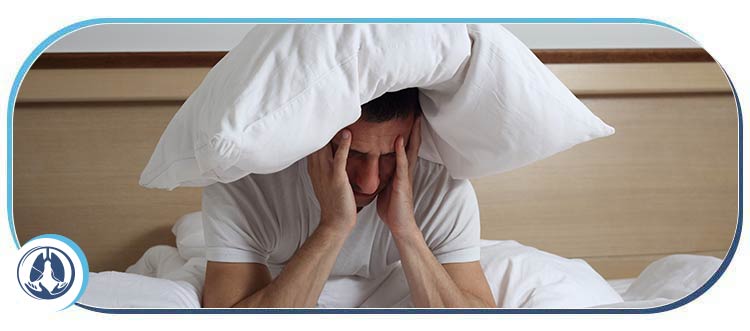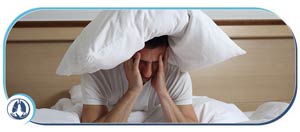 Table of Contents:
What is insomnia?
How common is insomnia?
What are the symptoms of insomnia?
What are the risk factors for insomnia?
What is insomnia?

Insomnia is the most commonly known sleep disorder that is classified as difficulty in falling asleep, staying asleep, or both that lead to daytime impairments due to continued fatigue and an increased difficulty concentrating throughout the day. Most adults will experience an acute version of insomnia at some point throughout their lives, particularly during times of stress or significant life changes, but it is also fairly common to experience chronic insomnia that lasts for at least one month and requires some form of treatment in order to restore the overall productivity, mood, and functionality of the patient. Suffering from insomnia can quickly affect your quality of life, making it difficult to feel refreshed and energized, interfering with professional and personal aspects of the patient's life, and often leading to increased feelings of stress, anxiety, or even depression. The condition can vary a fair bit in severity and impact on the patient's waking life, with some patients only experiencing insomnia as a daily inconvenience and others experiencing their insomnia as a major disruption to their lives that requires treatment as soon as possible.
How common is insomnia?

Around 10% of the population has been diagnosed with chronic insomnia, but around one-third of adults experience symptoms of insomnia at some point or another, likely only for short bursts of time that are often directly related to environmental stressors, physical stressors, or emotional stressors that are interfering with their ability to sleep properly. Insomnia does occur more commonly in older adults but can be experienced by adults of any age, as well as adolescents and some children. There is a variety of symptoms that can be experienced with insomnia, making it often an occurring condition in many patients without them even realizing it.
What are the symptoms of insomnia?

While the most common symptoms of insomnia include increased difficulty falling asleep at night, difficulty staying asleep, or a combination of the two, there are several other common symptoms that involve disrupting the patient's ability to get a healthy night's sleep or that are only prevalent as disruptions to their normal daily functioning as the general quality of sleep has decreased. Other common symptoms of insomnia include:

• Waking up multiple times throughout the night
• Waking up too early in the morning (often before the person has received a full night's sleep or before their alarm goes off)
• Increased worrying about sleep while awake
• Increased fatigue during the day
• Rarely feeling well-rested or refreshed after waking up in the morning;
• Increased difficulty concentrating during the day
• Increased occurrence of accidents or mistakes; and
• Increased feelings of anxiety, irritability, or depression

Regularly undergoing not enough sleep or poor-quality sleep will directly affect how the person feels while they are awake as we all require a certain amount of sleep every single night in order to sufficiently restore our energy levels for the following day. The effects of insomnia will be quickly noticed by both the patient as well as their loved ones as energy levels continue to decrease day-to-day, productivity reduces, and mental health starts to deteriorate.
What are the risk factors for insomnia?

Insomnia can affect almost everyone including adolescents and children, but it more commonly affects adults, particularly those of advanced age, as the risk factor increases with age. Some other factors that lead to an increased risk of developing insomnia include having a family history of the disorder, maintaining certain lifestyle habits such as frequent napping near bedtime, excessive consumption of caffeine, alcohol, or nicotine, or maintaining an irregular sleep schedule. Studies have shown that those who were assigned female at birth carry an increased risk of developing insomnia disorder. Changes in mental health or increased levels of stress or worry are also very common risk factors for insomnia and feelings of anxiety, stress, or worry often lead to worrying about being able to get enough sleep, making the feelings and insomnia become cyclical. Additionally, there are some psychiatric and medical disorders that increase one's risk for developing insomnia, such as depression, anxiety, asthma, or heart disease.

Dr. Luis J. Mesa, MD offers a wide variety of pulmonary and sleep services such as general pulmonary medicine, sleep medicine, internal medicine, critical care medicine, and many more. We are conveniently located at 1250 E Hallandale Beach Blvd Suite 205 A, Hallandale Beach, FL 33009. We serve patients from Hallandale Beach FL, Aventura FL, Hollywood FL, Golden Glades FL, Miramar FL, Hialeah FL, Fort Lauderdale FL, and BEYOND.