Pulmonology Disease Clinic in Hallandale Beach, FL
Dr. Luis J. Mesa, MD, offers high-quality pulmonology disease care in Hallandale Beach, FL. If you or a family member is concerned about their pulmonary health, please consider booking a consultation with Dr. Luis J. Mesa. Below is everything you may want to know about pulmonary disease. Contact us for more information or schedule an appointment online. We are conveniently located at 1250 E Hallandale Beach Blvd Suite 205 A, Hallandale Beach, FL 33009.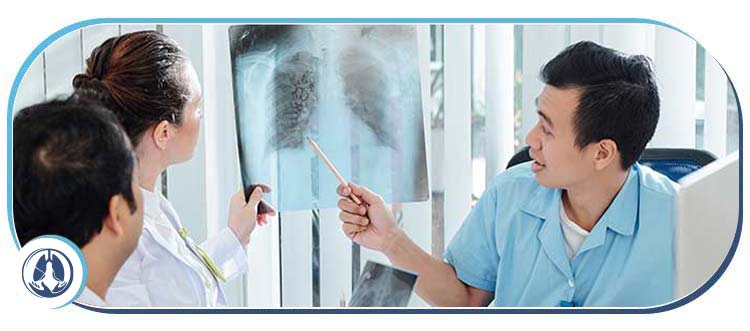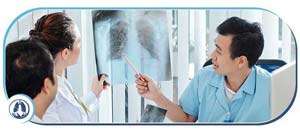 Table of Contents:
What is pulmonology disease?
What causes pulmonology disease?
Is pulmonology disease serious?
How do you know if you have lung disease?
What is pulmonology disease?


If you're having breathing problems, you may be suffering from a mild or severe pulmonary condition. The most common pulmonary diseases include:
 
Asthma
Asthma is the most common disease affecting the lungs, especially in children. Asthma treatment may include inhalers and avoiding certain irritants. Symptoms of asthma include wheezing, difficulty breathing during physical activity, and chest tightness.
 
Chronic Obstructive Pulmonary Disease
Chronic obstructive pulmonary disease otherwise referred to as COPD, is a pulmonary condition that causes inflammation in the lungs. COPD is most often caused by years of smoking; however, anyone can get it.
 
Acute or Chronic Bronchitis
When your breathing tubes called bronchi to become inflamed, your lungs may have a hard time receiving air and you may notice an increase in mucus production. This inflammation can last for several days up to several months.
 
Cystic Fibrosis
Cystic fibrosis is an inherited pulmonary disease caused by a mutation in the cystic fibrosis transmembrane conductance regulator gene. Without the proper care, cystic fibrosis can cause severe damage to the lungs. Although there is no cure for CF, there are treatment plans that can lessen lung damage, prevent lung infections, and overall ease your symptoms.
 
Pneumonia
Inflammation in your lung's air sacs is called pneumonia. This pulmonary condition is very common and is easily treated. That being said, pneumonia can become severe and lead to hospitalization. Signs of pneumonia include severe coughing, difficulty breathing, shortness of breath, shallow breathing, fever, loss of appetite, and body chills.
 
Lung Cancer
Lung cancer occurs most often in patients who are lifelong smokers or who have been exposed to secondhand smoke for long periods of time. When the cells that line the lungs become damaged, cancer can form and develop. A pulmonologist and oncologist may work together to treat and repair the damage caused by lung cancer. 
 
Other conditions of the lung include occupational lung disease, acute respiratory distress syndrome, pulmonary tuberculosis, pulmonary hypertension, pulmonary edema, pneumothorax, pulmonary embolism, interstitial lung disease, and more.
What causes pulmonology disease?


Lung conditions can be caused by viral or bacterial infections, exposure to irritants, long-term smoking, lung trauma, and genetics. During your lung assessment, your pulmonologist will ask you a series of questions to find the root cause of the problem. Blood tests, CT scans, spirometry tests, and physical examinations will also help your doctor find the cause of your pulmonary issues. 
Is pulmonology disease serious?


Pulmonary diseases can range in severity. A lung condition such as asthma can be treated with a simple inhaler whereas a condition like lung cancer may need to be treated with aggressive chemotherapy and surgery. A pulmonologist has the special education and training to treat each pulmonary disease with the medical attention it needs. Many pulmonology diseases often require a treatment plan that will require regular trips to the doctor.
How do you know if you have lung disease?


Symptoms of lung diseases include:
 
• Difficulties breathing
• Chronic cough
• Coughing up mucus and/or blood
• Pain while breathing
• Fatigue
• Shortness of breath
• Not getting enough air while breathing
• Difficulty catching your breath during physical activity
• Wheezing
 
If you're experiencing any symptoms of a lung condition, make sure to contact a pulmonary specialist right away. You can call Dr. Luis J. Mesa's office for a consultation appointment to talk about diagnosis and treatment plans. Our friendly office will gladly answer any further questions you have about the pulmonary disease, our clinic, and anything else you deem appropriate. We look forward to hearing from you soon and helping your lungs get healthy again! We serve patients from Hallandale Beach FL, Aventura FL, Hollywood FL, Golden Glades FL, Miramar FL, Hialeah FL, Fort Lauderdale FL, and BEYOND.