4 Questions to Ask Your Sleep Specialist
Sleep disorders are conditions that disturb your normal sleep patterns. Common sleep disorders include insomnia, sleep apnea, restless legs syndrome, and narcolepsy. Dr. Luis J. Mesa, MD takes a comprehensive method to determine how to assess your sleep patterns and provide treatment accordingly. Contact us for more information or schedule an appointment online. We are conveniently located at 1250 E Hallandale Beach Blvd Suite 205 A, Hallandale Beach, FL 33009.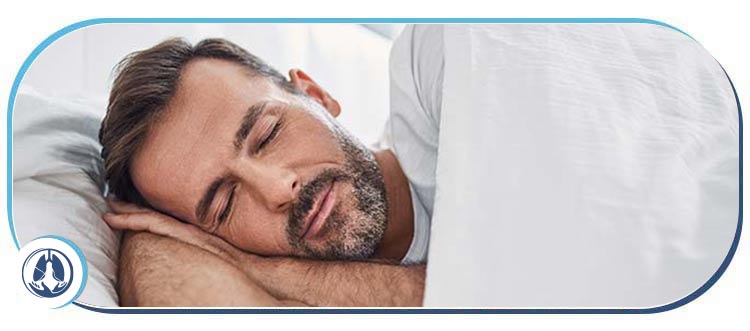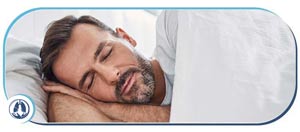 Table of Contents:
What are sleep specialists?
What's the most common sleep disorder?
When should I see a sleep specialist?
What can I expect from a sleep specialist?
Here at the offices of Dr. Luis J. Mesa, you can get the treatment you need to help fight all sleep disorders. Having trouble sleeping can be frustrating, irritating, and debilitating to your overall health. Seeking proper sleep care can drastically improve your mental and physical health. If you've never been to a sleep specialist, you may have some sleep care questions. Below we've compiled some general information on sleep specialists and sleep disorder treatment.
What are sleep specialists?


Sleep specialists are doctors who have specialty training in the field of sleep medicine. Typically your primary care physician will refer you to a sleep specialist if they suspect you have an underlying disorder making it difficult to get the proper 7 to 9 hours of sleep you need to function. While sleep specialists initially train in areas such as internal medicine or psychiatry, they usually complete a fellowship program in sleep medicine. Dr. Luis J. Mesa is board certified in internal medicine, critical care medicine, pulmonary medicine, and sleep medicine.
What's the most common sleep disorder?


There are five major sleep disorders treated by sleep specialists:
 
Insomnia
If you find yourself having trouble falling asleep or staying asleep for longer than a couple of hours, you may have insomnia. Acute insomnia only lasts for a few weeks but chronic insomnia can, unfortunately, last for months and even years. Insomnia can be caused by other health conditions such as asthma, cancer, substance abuse, depression, and anxiety. Chronic insomnia can be treated through behavioral therapy and prescription medications.

Narcolepsy
Narcolepsy can cause disruption in your everyday life by causing you to fall asleep suddenly and without warning. During these sleep attacks, you may experience something called cataplexy which causes loss of muscle control. Although there is no current cure for narcolepsy, there are lifestyle changes, medications, and treatment plans to ensure your safety. People with narcolepsy can take stimulants throughout the day to help stay awake.

Sleep Apnea
Sleep apnea is a sleep disorder that causes difficulty breathing throughout the night. If you find yourself suddenly waking up in the middle of the night or snoring more than usual, you may have sleep apnea. You can be treated through lifestyle changes, allergy medications, sleep machines, supplemental oxygen, or oral appliances.

Periodic Limb Movements
Periodic limb movement disorder is a condition that causes repetitive limb movements during the night. These movements can last anywhere from 5 to 90 seconds and can be extremely disruptive to your sleep. Patients with PLMD should avoid caffeine and are typically treated with dopamine agonist medications.

Restless Legs Syndrome
RLS, or restless legs syndrome, causes an uncontrollable need to move your legs. This can happen throughout the night or even when you're lying down awake. RLS can be caused by numerous health conditions such as iron deficiency, Parkinson's disease, and hormonal imbalances.
When should I see a sleep specialist?


You should seek care from a sleep specialist when:
 
• You find yourself snoring or gasping for air during the night
• You struggle with chronic insomnia, you're up in the middle of the night, it takes you hours to fall asleep
• You are constantly fatigued
• Your lack of rest is negatively impacting your quality of life
• You don't have the energy to complete daily tasks like chores, exercise, or work
• You fall asleep during the day
• You have excessive daytime sleepiness
• Your muscles suddenly lose control throughout the day
• You regularly sleep for more than 9 hours every night
What can I expect from a sleep specialist?


A sleep specialist will likely ask you questions about your sleep habits, daily routines, and medical history. They will then conduct a sleep study to properly diagnose your sleep disorder and come up with an optimal treatment plan. A sleep study otherwise referred to as polysomnography will assess your oxygen levels, brain waves, heart rate, breathing, and body movements while sleeping.
 
For more information on sleep medicine, please don't hesitate to reach out to our offices. You can request an appointment online or by calling our clinic to get the high-quality care and support you deserve. Dr. Luis J. Mesa has the qualifications and specialty training to give you the utmost sleep care. We look forward to helping you become a well-rested, happier you! We serve patients from Hallandale Beach FL, Aventura FL, Hollywood FL, Golden Glades FL, Miramar FL, Hialeah FL, Fort Lauderdale FL, and BEYOND.